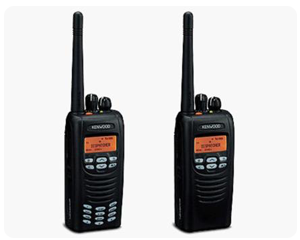 Product description:
The public interphone market of our country has been dominated by analog machine. At the end of 2001,our country opened 20 channels of the 400 MHz band, which caused quite a shock on thedomestic communication market. The interphone sales rised rapidly, but frequency resource was unable to meet the requirements with the increase of the interphone users. On December 12, 2009,national industry and informatization department issued a document thatdigital interphones would replace analog interphones in five years of the transitionperiod from January 2011.
Interphone is a professional mobile communication application, whichhasunique advantages in the cluster scheduling, emergency communications, instantcommunication and so on. It is used widely in various sectors of the nationaleconomy and in all areas of people's life. Compared with analog interphone, the frequency spectrumutilization rate of digital interphone is higher, the sound quality improved significantly, can be half/fullduplex communication, that provide better data application and functioninterface, italso easy to be encrypted and have more market demand. According to the Ministry'sprediction, there are 85 million sets of digital interphone market demand intransition period of five years only in China, plus accessories and foreignmarket, the market capacity at least 100 billion CNY.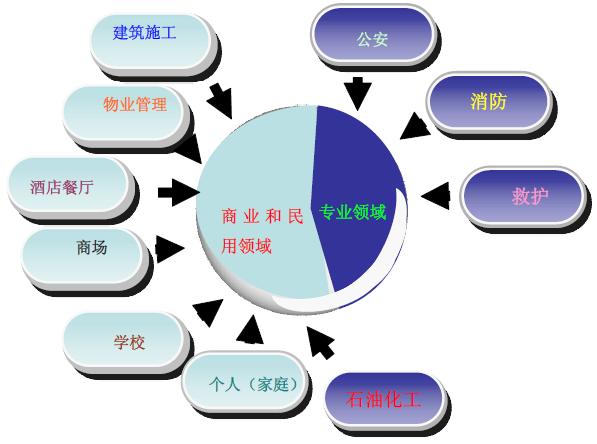 Existing digital radio system are: the European TETRA, DMR, dPMR / NXDN / NDR standards; American P25 standards; China Qinghua - Hytera of PDT and Huawei, ZTE and other enterprises to standardize each system are not compatible, no authoritative international standards and uniform national standards. Only from the physical layer transmission capacity, due to digital communications are classic mature technology, there is no significant technical progress and performance.

The company focuses on modulation and demodulation techniques, trying to fully tap the potential of the physical layer transmission technology, a higher spectrum efficiency in bps / Hz / SNR comprehensive index evaluation, is expected to exceed 10 times the existing system. Although the bandwidth allocated to digital radio only original analog radio 1/2 or 1/4 of the company's technology is still possible to use than the existing domestic and international level and then speed 2-4 times, pioneering radio data applications (such as Picture Transfer ), Jiangsu Province occupied the commanding heights of a new industry, and lead the future of technology, market and industry chain development. Simulation results show that the impact of the Company based on digital filtering MPPSK system has been evident in the overall efficiency than existing digital radio, as shown below:
| | | | |
| --- | --- | --- | --- |
| System | Channel spacing / kHz | The maximum data rate/kbps | Modulation |
| TETRA | 25 | 36 | n/4DQPSK |
| DMR | 12.5 | 9.6(SNR<10dB,BER=5×10-3) | 4FSK |
| dPMR | 6.25 | 4.8 | 4FSK |
| P25 | I:12.5;II:2×6.25 | I :9.6;Ⅱ:上行9.6;下行12 | |
| PDT | 12.5 | 9.6 | 4FSK |
| MPPSK | I:12.5;II:2×6.25 | 約50(仿真SNR<5dB,BER=10-5) | MPPSK |
At present, China Electronics Technology Group Corporation 7 (National Engineering Research Center Mobile Communications) has developed a 230MHz band we meet bandwidth digital radio transceiver, the two sides in May 2013 has successfully completed the joint test to verify the Our simulation techniques are entirely correct.
With our efficient digital radio physical layer common EBPSK / MPPSK-MODEM original core technology breakthrough, we are actively promoting digital radio module core EBPSK / MPPSK-MODEM chip technology, and with the strength of the communications manufacturers to develop upper flexible and reliable way of framing the trunk, such as protocol or IP networking protocol stack in order to downstream digital radio manufacturers to provide direct technical support, joint general civilian digital radio transmission performance pushed to the optimal (the company "a new generation of digital radio modem module "has been science and technology enterprises in Jiangsu Province in 2012 financial support of technological innovation).